Palestine Distillery Would Create Jobs & Attract Tourists
Friday, October 23, 2020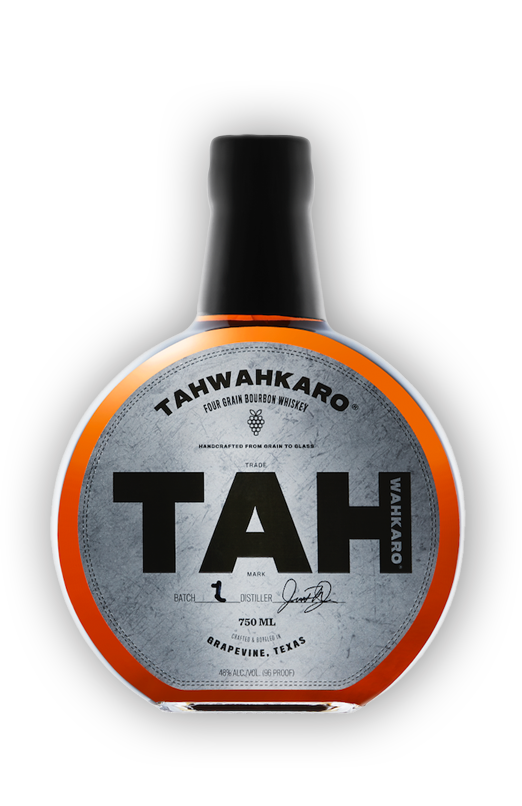 The TahWahKaro Distilling Company has been operating in Grapevine, Texas. Now, they want to make Palestine their home. The company plans to relocate to the former Coors plant on Church Street. First, they need the city to approve alcohol sales at the site. Voters will decide on this important issue in November.
Why the TahWahKaro Distilling Company is Good for Palestine
Bringing a known distillery to Palestine is good for business. The distillery will create jobs in the city - both on the production and service side since they are planning a large area for guests.
Existing businesses will benefit from the presence of a distillery as well. Historically, they are draws for tourists who could come from throughout the region and the state to visit the distillery, to dine in other restaurants, visit our shops and stay in our hotels. Distilleries, and the entertainment they provide, are also an attractive quality of life feature for Millennials - a demographic that Palestine needs to attract in order to grow in the long-term.
And attract them it will. Owners of the TahWahKaro Distilling Company have plans for the site that include building an outdoor stage and having live music under the Texas stars. As an entertainment venue, the distillery would add to the quality of life of local residents in addition to attracting people from neighboring communities. From an economic development perspective, when people visit from out of town they also spend money in gas stations, accommodations, shops and other restaurants and cafes. "Everyone wins when we attract people from outside of town to come and spend their money in Palestine. As they do, existing companies are strengthened," said Lisa Denton, Economic Development Director for Palestine.
Economic Impact of Distilleries
Distillery tourism has been on the rise - something that can significantly benefit Palestine. Tasting rooms draw people to their location, as they create a vibrant environment to taste, sample and spend time with friends. Some communities and states have gotten in on the action - using the draw of distilleries to stimulate economic growth. Kentucky's Bourbon Trail is a prime example. In 2019, Kentucky estimated that these tourists generated $8.6 billion each year for the state's economy, generating over 20,100 jobs.
The success of Kentucky is something being emulated in Texas with the Texas Whiskey Trail - something the TahWahKaro Distilling Company is part of. Palestine would be placed on the trail map once the company relocates to Palestine from Grapevine. For those wondering if this type of tourism only works in the cities and densely populated areas, consider that most of the distilleries in Kentucky are in rural areas - demonstrating the power distilleries have to make destinations. Palestine has an existing advantage over these communities. We are centrally located off the interstate and already have tourist draws such as historic trains and the annual Polar Express. A distillery would add to the ambiance of our community and help us to reach a younger generation.
Having the TaWahKaro Distilling Company located here has specific tourism advantages as well. They already have an established reputation and won two gold medals at the 2020 SIP Awards for their Cask Strength Straight Bourbon and Texas Rye Malt Whiskey. This reputation will help to attract tourists looking for activities in East Texas.
Why TaWahKaro Distilling Company Chose Palestine
Palestine can benefit from the growth of the distilling, entertainment and dining industry. As owners, Jason and Justin Jackson see it, distilling companies can benefit from a Palestine location as well. When asked what attracted them to the city, Jason Jackson said, "Coming from the DFW area, we were attracted to the more rural aspect of Palestine. That it is a smaller community where we could be more involved, build relationships and become a part of the fabric of the community was important to us. We want to create a gathering place where the community can come together, play an active role in supporting nonprofits and families, and being part of the city's growth." Jason's passion for Palestine is not new. He fell in love with East Texas when visiting from Colorado years ago and has dreamed of living in the area ever since. "East Texas is a place I've always wanted to end up because of the trees, the climate, the availability of spending time outdoors and everything I love to do - hunt, fish, camp, hike," he said. "When we found the old Coors facility in Palestine, we jumped at the chance to move our business and our lives here. As a family owned business, community is important, so living somewhere that we love is key. We plan on being here for a long time."
From a company perspective, Palestine also offered prime interstate access and the proximity to major Texas markets, essentially giving the company the best of both worlds. The Coors location also provides new opportunities for them to expand into the entertainment and event space, have a tasting room where the community can gather and explore the possibilities of growing the distillery into new markets. "Palestine has a commitment to furthering the community, is focusing on growth and moving forward together. We want to be a part of that," said Jason.